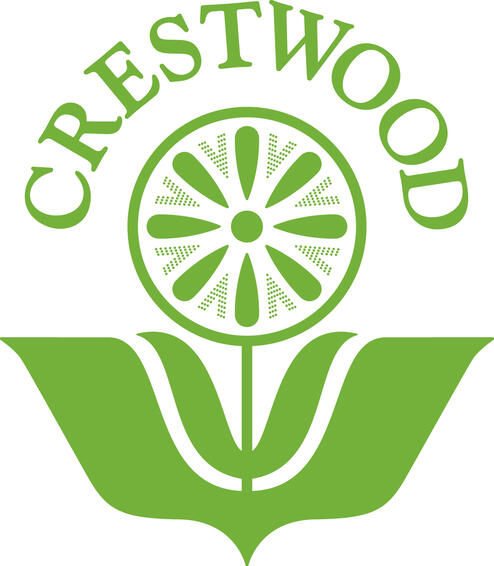 Make a Difference at Crestwood!
Looking for a rewarding career where you work with other team members who share the same commitment you do for serving those with mental health needs in your community? Are you looking for a company that truly lives their values? Then we invite you to take a moment to learn more about Crestwood, what we offer our staff and what it means to be a part of our Crestwood family.At Crestwood, we hold and embrace our values of Family, Compassion, Commitment, Enthusiasm, Flexibility and Character every day and they serve as the foundation for everything we do. Our values are the lens we look through to guide us in any decision-making process and have helped to establish us as a premier provider of behavioral healthcare in California for more than 53 years.
We're about growth.
At Crestwood, we believe growth for our clients is made possible through our innovative foundational recovery tools and services that embrace our Recovery Pillars of Hope, Meaningful Roles, Empowerment and Spirituality.We also believe in and support growth for our staff by offering comprehensive training opportunities, many that meet licensing continuing education unit requirements (CEUs), such as Wellness Recovery Action Plan (WRAP), Dialectical Behavior Therapy (DBT), Trauma-Informed Approaches, and Motivational Interviewing, just to name a few. We also look to hire those with lived experience and provide comprehensive Peer Support Training through our Peer Employment Learning Center.Crestwood is truly a company where you can grow and advance in your career. In addition to ongoing company training opportunities, we also offer a Scholarship Program so that you can take your education to the next level. We also provide on-the-job mentoring for our staff so that they will have the skills and tools they will need to advance and take on new roles within our company. We love and encourage promoting our staff from within our organization! You can grow with us!Be a part of the Crestwood Family!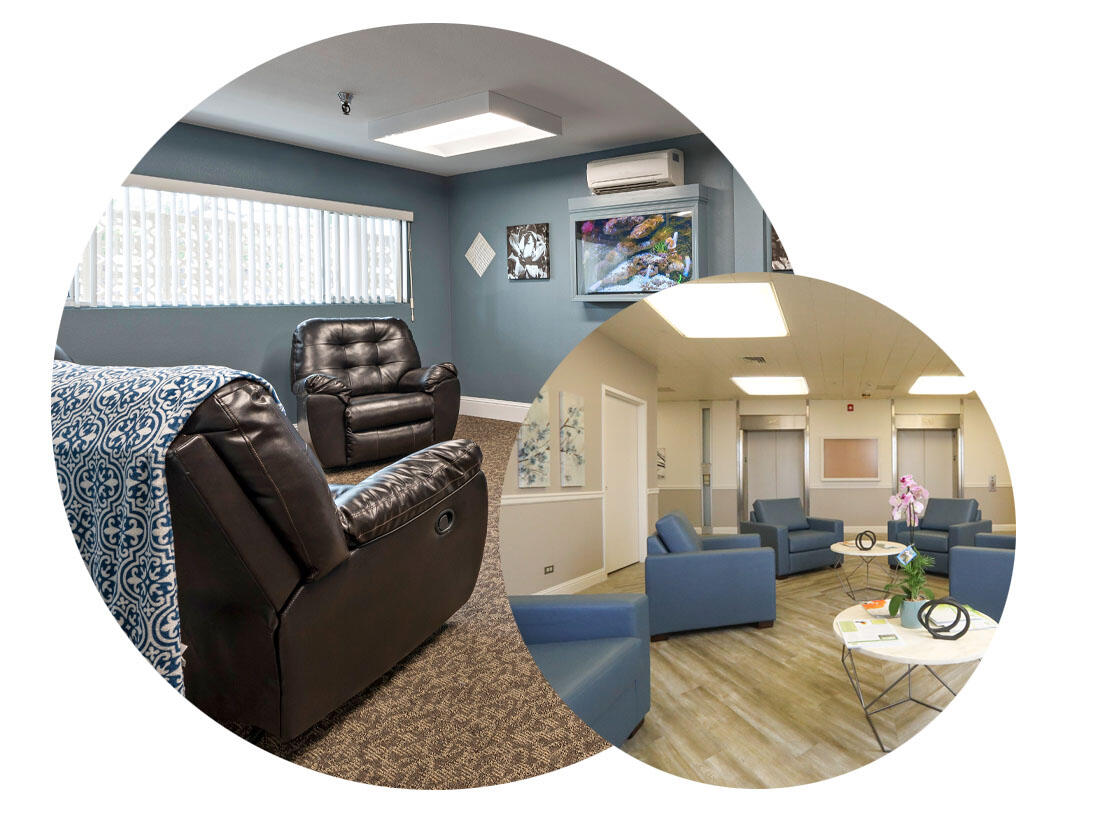 Field Experience/Internships!
Crestwood offers Field Experience/Internships!
You can make a difference in the lives of our clients by helping
them reach their recovery goals! You will be provided with
opportunities to learn about the behavioral health system of
care and participate as part of the interdisciplinary team.Learn more about our Internship Program and how to apply!
Located where you want to be.
Crestwood has campuses located throughout California, from Eureka to San Diego, and almost everywhere in between. Our campuses offer programs with a continuum of care from traditional psychiatric services, to innovative recovery programs, to those geared towards community reintegration.See all Crestwood locationsCheck out what types of Programs we offerReady to join our family?
"I have been blessed to be surrounded by multiple great leaders who have continuously pushed me to chase my dreams and have always been there through the journey. Crestwood truly believes in their employees' growth and has supported me with the opportunities to qualify for scholarship programs. I will forever be grateful for the support I have received over the years!"
– Sukhdeep Kaur, Campus Administrator, Crestwood Bakersfield Campus
"I think I'm always learning here to make a difference in the health of our residents. I hope that all employees can keep working together to continue the good things we do every day."
– Scott Hayden, LVN,
Over 40 years of service at Crestwood Center Sacramento
Be the change you want to see in the world!
Working at Crestwood is not just about a job – it is about making a real difference every single day supporting some of the most underserved and vulnerable people so that they will be successful in their recovery journey. We often say at Crestwood, "We hold hope for the people that we serve, until they can hold hope for themselves."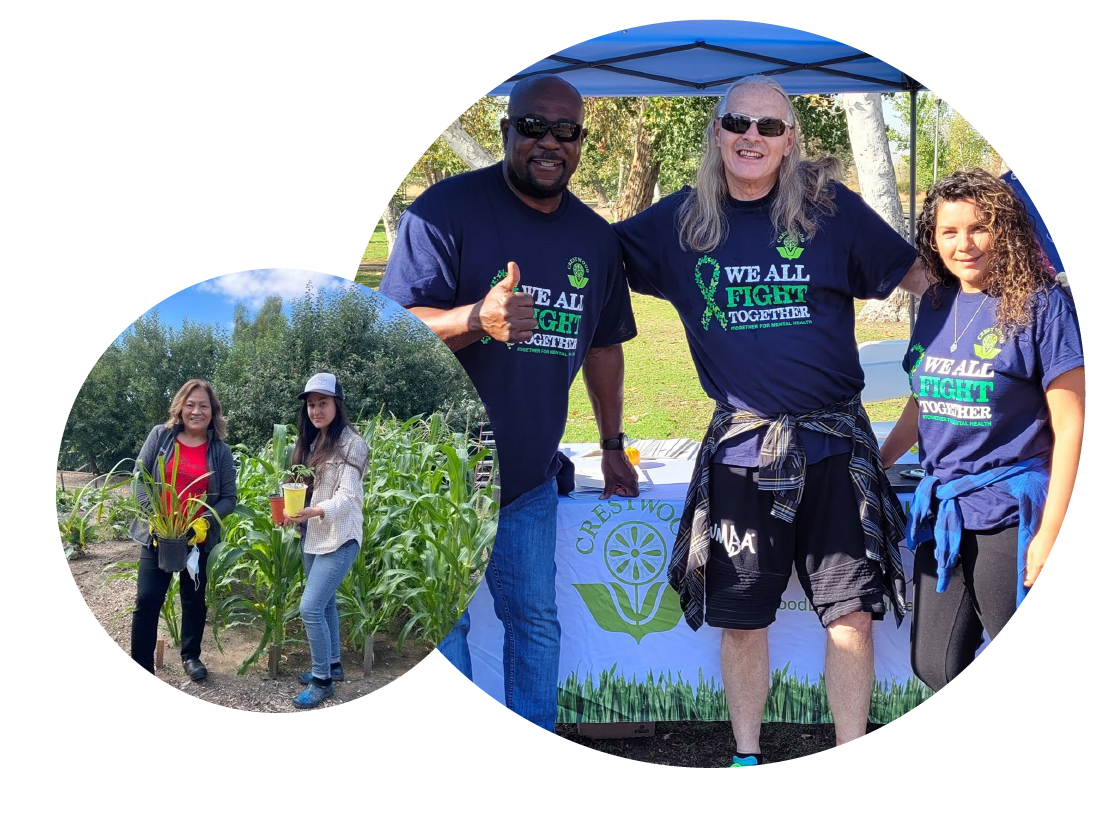 Ready to become a part of our family?
To view a current, searchable list of career opportunities at our Crestwood campuses please click here.
Crestwood Offers Comprehensive Benefits Packages to Full-Time Employees Including:
Medical, Dental, and Vision Coverage

Life Insurance

Vacation

Mental Health Days

Paid Sick Leave

Sick Leave Buy Back

401(k) Retirement

Scholarship Program

Competitive Pay

Paid Holidays

Service Awards

Jury Duty Pay
"After 37 years, Crestwood is not just a job, it's a second "home" for me. It's outlived two marriages, raised four children to be strong adults, and provided a meaningful role for the "helping hands and heart" God has gifted to me."
– Linda Gerardy, RMT, Recreation Director, Crestwood Center Sacramento
Take a virtual tour of our Sonoma County Healing Center!
ABOUT CRESTWOOD:
Crestwood Behavioral Health, Inc is an independent, California-owned and operated company, and a leading provider of mental health services in California, operating 35 programs in 26 campuses across the state. Crestwood's recovery-oriented, mental health services are designed to meet the needs of adults, older adults and transition-age youth with mental health issues, with more than 1,800 licensed beds. Crestwood employs more than 3,700 employees in California. We are committed to creating innovative recovery programs and developing compassionate communities. Our services support each client to recover with an enhanced sense of resilience by providing a wide range of wellness tools, peer providers, staff and natural supports. CrestwoodBehavioralHealth.com
Crestwood is proud to be an Equal Opportunity Employer that is committed to inclusion, equity and diversity. We embrace all differences and are fully committed to fostering a sense of belonging for everyone. We also take affirmative action to offer employment and advancement opportunities to all qualified applicants without regard to race, color, religion, age, sex, national origin, disability status, veteran status, sexual orientation, pregnancy, marital status, gender identity or expression, or any other characteristic protected by federal, state or local laws.If you need assistance and/or a reasonable accommodation due to ability during the application or recruiting process, please talk with your hiring contact/recruiter or send a request to hr@cbhi.net.